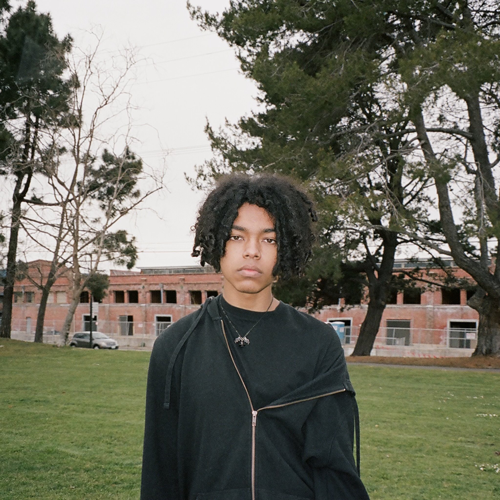 The Browser is back for another week -- no flowery intros necessary. This time around, I interviewed 16-year-old juno about repurposing their 2000s pop inspirations with their "partner in crime" hallow, did a deep dive on the undersung discography of Ame, and wrote about a surprise collaboration between one of SoundCloud's underground producers and one of its biggest legends.
---
An interview with juno
hallow shreds the riffs on juno's "insomnia" so well that by the end, you want them to smash their laptop on a stage in victory. The coolest thing about the song is that I can't quite tell whether an actual guitar was used on it -- it seamlessly bridges the gap between snotty pop punk and the computerized pop of digicore. juno, a 16-year-old Bay Area native, is one of a few artists cultivating their own strains of straight-up rock music within SoundCloud's pop ecosystem right now. Alongside AViT, who matches their energy with a feature and often draws on a similar aesthetic, juno channels the effortless hooks of snide frontmen from the 2000s: "And I think it's my insomnia / I could write a book on everything that's wrong with ya."
juno says that "insomnia" was one of the first songs within their online community to go all-in on this digital pop punk sound. "I haven't heard almost anything, at least in this scene, that sounds too much like that," they tell me. "Except for 'a punk song about sobriety and paranoia' by Quinn. That's the only other thing I could point to that sounds anything remotely like that."
It's not emo rap, and it's not exactly the watery guitar loops and pop punk-inspired melodies that have infiltrated the charts via artists like Trippie Redd, either. Instead, whether it's kurtains doing jangle pop or senses doing emo, artists like juno are combining digicore's airy cloud rap textures and top-end aesthetics with compressed drums and guitars (or synths that sound like guitars) to come at these well-worn tropes from new angles.
juno is perhaps the artist best equipped to bring out the pop appeal in these experiments, and a lot of that owes to the music that influenced them. When I ask them about their inspirations, they list off a handful of tentpole alternative rock, pop punk and scene acts, most from the 2000s, as "gateway bands" to the music they make now, among them Panic at the Disco, My Chemical Romance, Rise Against, Sonic Youth, Paramore, Bring me the Horizon and Blood on the Dance Floor. As far as records, they cite Fall Out Boy's first album From Under the Cork Tree as "so, so fuckin' inspirational."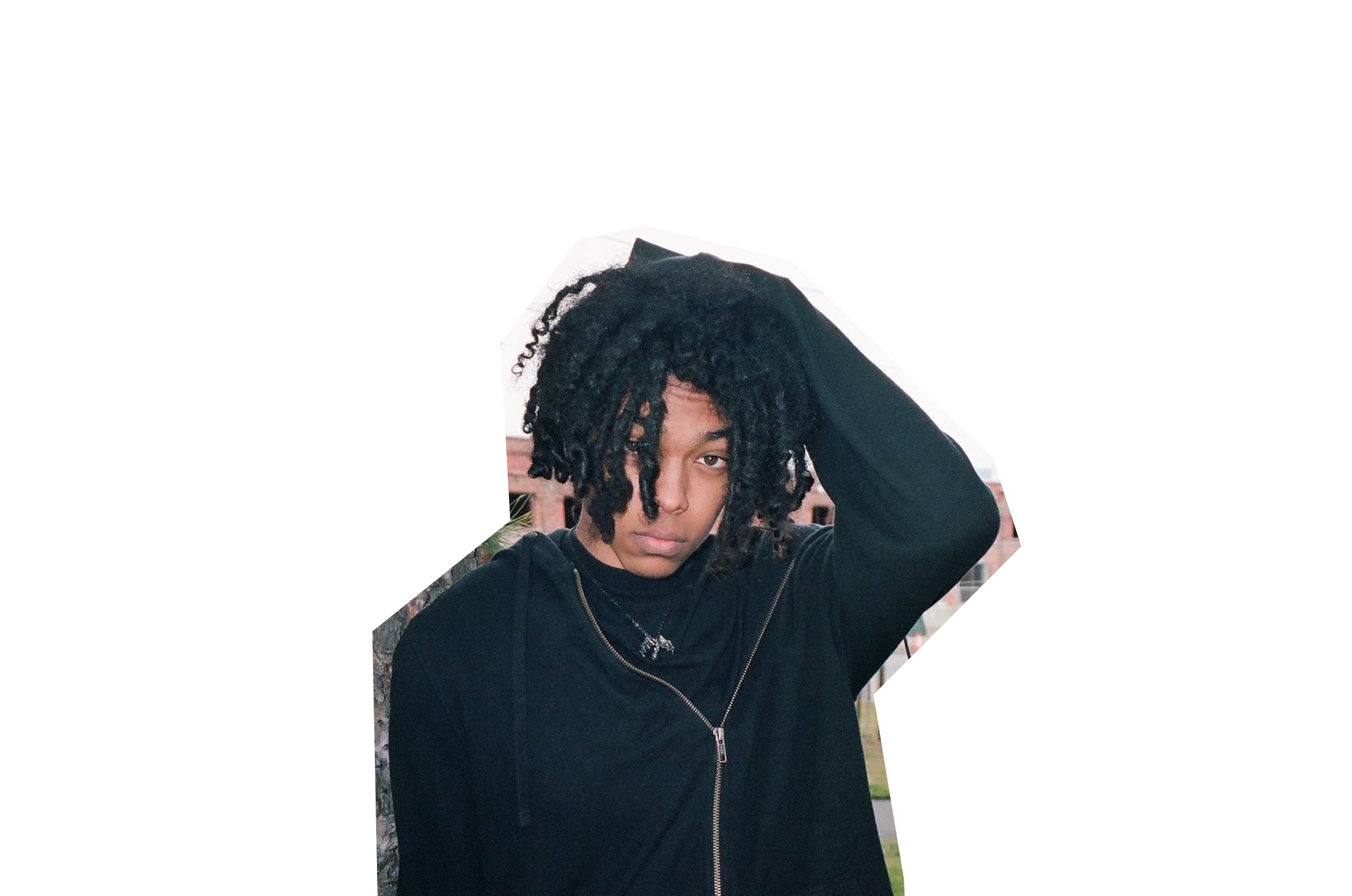 Although juno's always been singing, they weren't raised on these bands. Instead, their parents brought them up on R&B and soul, so they had to seek out those fierce guitars online. "The first genre that I discovered on my own and got into was 2000s punk music, and pop punk music," they remember. "And just pop music on its own. Obviously that's what I was around, too; growing up on the Internet in like the 2000s, '10s, you're gonna be around a lot of the pop music that's blowing up." That sense of discovery pervades juno's songs -- each of their aloof anthems chronicling relationship struggles feels like a fresh take.
None of it would be possible without 17-year-old hallow, the producer of most of juno's songs, whom they describe as their "partner in crime." The pair first met through Twitter. "No one really knew who I was yet ... I tweeted out: 'who has pop beats, who has something that sounds different,' or something like that, and someone tagged hallow under it." At the time, the biggest placement to hallow's name was twikipedia and SeBii's "talk down," but that sweeping beat was enough to convince juno; a week later, the hallow-produced snippet for "karma" went viral.
It's been a big transition for juno, who originally got into SoundCloud as a fan of artists like Ericdoa, and, through Twitter and Discord, now counts many of those artists among their friends. From here, they plan to make more songs with hallow, work with everyone in their collective PlanetZero, and float potential collaborations with artists like midwxst, noki, and angelus. Otherwise, they just want to keep delving deeper into their niche, fusing "the pop-punk sound" with "inspirations from this scene, like the hard bass."
"If I can make something that's unique to me, and that people like, and they can hear it and think 'wow, that's their own shit! That's juno's shit!'...That's all I really want," they tell me. "When I made "insomnia", and I realized that's something I don't think people have done before, I just realized that I could go so deep into it -- there's no, like, bounds for that. So I just want to go a lot more acoustic and a lot deeper into that area."
Their latest song, "nowhere to go" with dltzk, makes good on this plan. Just like on "conflict," the guitars here exist in a breathy limbo between outright pop rock and the synthetic dance/rap productions dltzk is known for. Both artists get let down by the ones they love and are left to pick up the pieces. "I don't remember a damn thing from last week / I'm sorry I could never be the one you thought I was," juno begins, emulating their defiant musical heroes. In the song's most memorable line, dltzk insists, "you're not even being mean, you're just dishonest!" — and just like that, those 2000s pop inspirations get reimagined in a new context for a new generation just as angsty as the last one.
The supercharged world of Ame
When you're foraging through SoundCloud's endless content stream, the most rewarding moments are the discoveries of under-the-radar artists who stand out just enough from the norm that each song feels full of potential, suggesting all the new directions they might take their emerging sound. That's how I feel about Ame, who was recommended to me by friend of the blog @1soretsu in February. His approaches to melody and flow seem familiar enough at first glance, with brightly sung punch-ins that are easy to grasp if you're tapped into what SoundCloud tends to sound like right now. But his beat choices — vivid, various, and charged up with energy — galvanize his voice and turn nearly every song into something unique.
"HaHa" sounds like an engineer from some sci-fi future came back in time to retrofit a plugg beat with new technology. Royal, DeanO and Ray's piano stabs are clouded in electricity; the percussion makes you imagine a complicated sequence of buttons being pressed, and the handclaps crackle like live wires. Ame's vocal acrobatics propel the rumbling machine forward as he harmonizes with himself and reaches for higher and higher notes.
Some of Ame's reverb-drenched beats capture the epic sense of scale found in soundtrack music. On "Heaven Sent," he locks in with a massive vocal sample, and brags about how easily he's commanding it ("they say change up your flow, I got various / Different ones!") "As u r" spotlights one of his most stirring performances, as he belts out a passionate, AutoTuned serenade over a beat that belongs in a video game's water level.
Ame works with ideas that aren't quite as left-field, too. "Boom" is a pretty standard plugg beat on paper, but producer Elijahdior's sound design makes every synth pop out of the mix, brighter and more in-your-face than you'd expect. Ame barrels through the instrumental with what I almost think might be a fun bit of Dora the Explorer word-association(?): "He going crazy, bananas, baboon / vamanos!" There are lots of soulful piano beats these days, but few can bottle up Sunday-morning joy as well as Zoro's on "Capeech," which Ame matches with motivated glory, proclaiming "bitch, I feel like it's just been my month."
My favorite Ame song is "Cha Cha," released on New Year's Day — it's probably the most distinctive of the 12 tracks that he's dropped so far, and the one where his vocals and beats most clearly jell into a new, cohesive idea. The song is structured around what sounds like a sampled chamber orchestra. Mournful strings crescendo into huge swells before leaving room for a piano on the verses. It feels like it was recorded in a dimly-lit concert hall, with the rattle of Elijahdior's drill-adjacent beat to keep you grounded at a distance. When faced with such an opulent beat, most rappers would find some repetitive vocal idea and stick to it, afraid to mess things up — but Ame lets his melodies wander. More than just a crooning voice, he's almost like an instrument of his own, conducting the ones behind him in a freewheeling solo.
An underground talent meets an overground legend
If you've spent sleepless nights as a SoundCloud obsessive in the past half-decade or so, Duwap Kaine might make your GOAT list. The 19-year-old Georgia rapper can claim the influence of someone twice his age -- a generation of artists on the platform have borrowed the ways they rap, sing, write, and present themselves from him.
KRONE, meanwhile, is less widely-recognized than Kaine, but no less worthy of recognition. He's perhaps most notable as a member of underground collective Flexxcult, and while his most distinctive feature is his growled rap vocals, he can also conjure up dark, hellish beats as well as anyone. Duwap Kaine fits like a glove when he's chilling out over cartoonish instrumentals that he's produced himself, but KRONE's "Hobos" tests his abilities with a one-minute gauntlet of frenetic drill drum programming. The clash of styles is what makes this work; Kaine's taunts are as casual as ever, but KRONE's production could accompany a last-ditch race out of a crumbling haunted mansion. Seeing such a deep-underground artist collaborate with one of the platform's most legendary figures reminds me what a small world SoundCloud really is -- a web with undiscovered connections wherever you look.
Pictures courtesy of @lilwzr on Instagram